Welcome!

Welcome to our Promotional Products Catalog!
With over half a million products available, choosing the perfect pen can be a bit daunting. That's why we're here to help! We have a friendly and knowledgeable sales staff ready to assist you. We call them Brand Managers, and they are committed to more than selling you products.
We believe in Program Selling vs. Product Selling, and want to help you take your idea and work together to make it great! We look forward to working with you and can't wait for your call!
Featured Items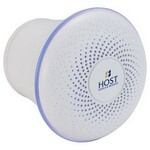 Floating Outdoor Bluetooth Speaker
The Floating Outdoor Bluetooth Speaker can float in a pool or sit on your countertop. The versatile design allows it produce crystal clear sound while floating peacefully in a body of water. With an I...
$22.98 - $28.96
Signature Showrooms